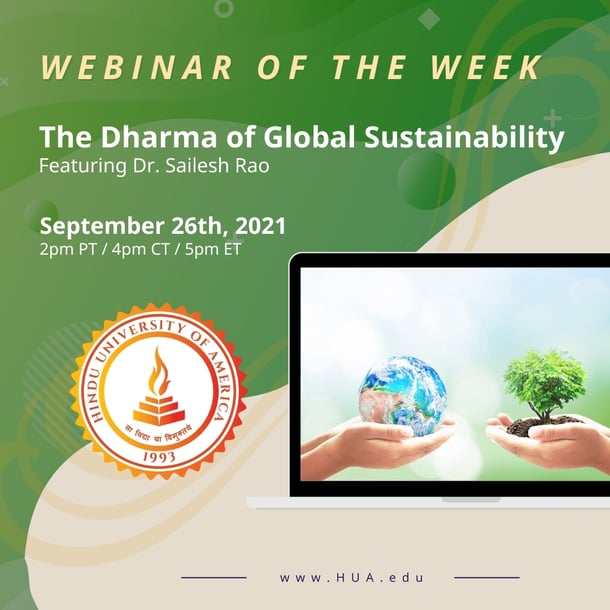 As a conscientious citizen of the world, these thoughts must have crossed your mind:
What does the changing climate hold for the future of humanity?

Is our current Lifestyle sustainable?

Can humanity solve the problems of Global Environmental Sustainability?

Or will we leave a growing burden for our youth?
We are confronted with some of the gravest environmental challenges ever faced by any generation of humans in our memory. This webinar on The Dharma of Global Sustainability aims to deliberate upon the lessons for Global Regeneration from the ancient Vedic Wisdom of Hindu Dharma and introduce you to a quarter long course taught by Dr. Sailesh Rao on the same topic.
This information is pertinent not only for the youth of the world but also for those who care for them.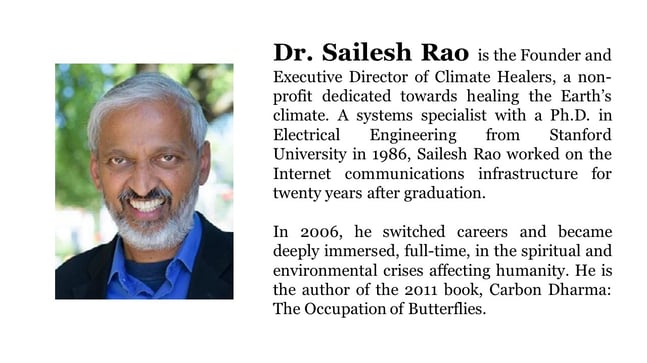 Take a look at The Dharma of Global Sustainability course, offered by Dr. Sailesh Rao in the Fall at HUA!