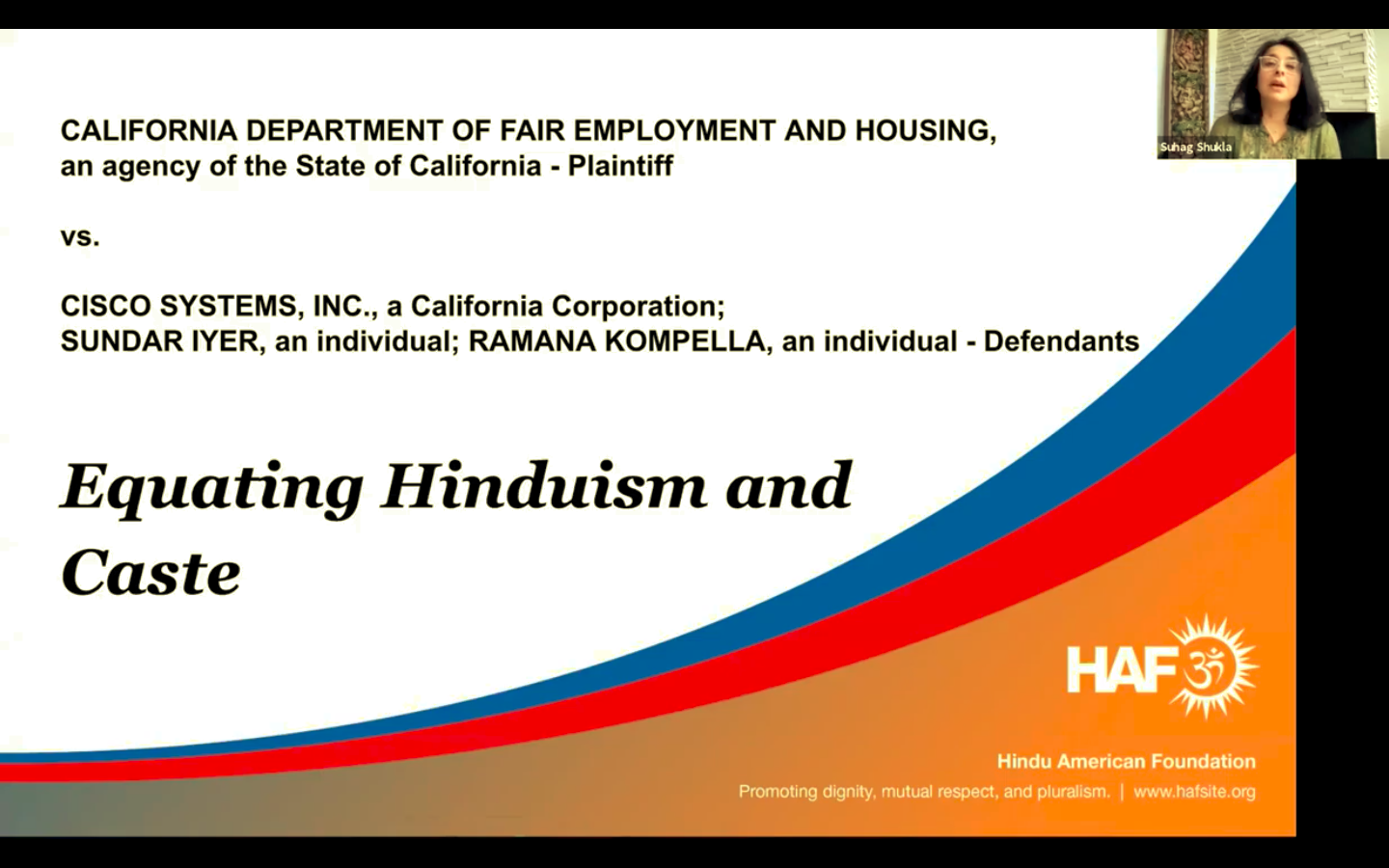 Is Hinduism inherently discriminatory? Is this mis-association putting a target mark on the American Hindus? Watch to find out.
Equating Hinduism and Caste: State of California v Cisco Systems

In its case against Cisco Systems, the State of California asserts that caste is "a strict Hindu social and religious hierarchy" and therefore an integral part of Hindu teachings and practices. The State is thereby asserting that Hinduism is inherently discriminatory and that all Hindus discriminate.
In this Webinar we examined the following questions:
1. What happened at Cisco that led to this Lawsuit?
2. Why did the State of California get involved?
3. Is the State of California correct in making its claims?
4. What are the future implications of the Lawsuit for Hindus?
5. How is Hindu American Foundation intervening?