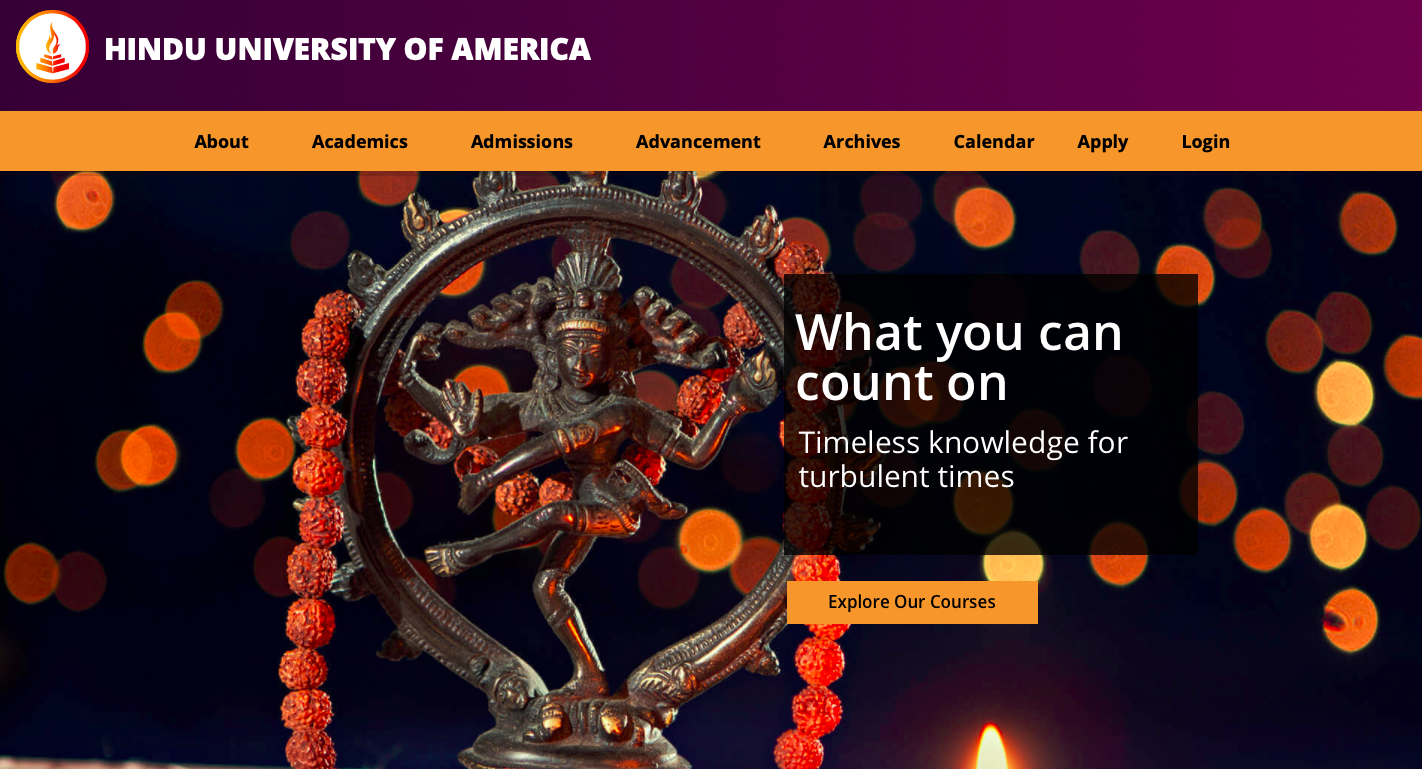 Hindu University of America provides education in knowledge systems based on Hindu thought, involving critical inquiry, ethics, and self-reflection. Committed to fostering the culture and traditions of Hindu Dharma in an atmosphere of academic excellence and freedom, it prepares students for service, leadership, and global engagement.
This webinar is a sneak-peek into what Hindu University of America has to offer. The 11-week 'Orientation to Hindu Studies' course offered every quarter, introduces attendees to the various approaches to Hindu Studies. The academic study of Hinduism has been dominated primarily by non-Hindus, causing a significant distortion in the contemporary understanding of Hinduism. The course features several Core Doctoral Faculty members, who will each give focus on a particular area of study. This allows the aspiring students to experience the content as well as the teachers and make an informed decision on their unique path forward. This course is the entry point for all graduate programs in Hindu Studies at HUA and thus is a recommended place to begin.
Click here to enroll into the Orientation to the Hindu Studies Course.
Every quarter, Hindu University of America conducts such free webinars on the courses offered in the Upcoming quarter to give interested people an overview of what they can expect. A good way to know about these webinars is to follow us on our Facebook page here.
For any other questions or comments, please write to – contact-grp@hua.edu or fill this contact form, and someone from HUA would get in touch with you.