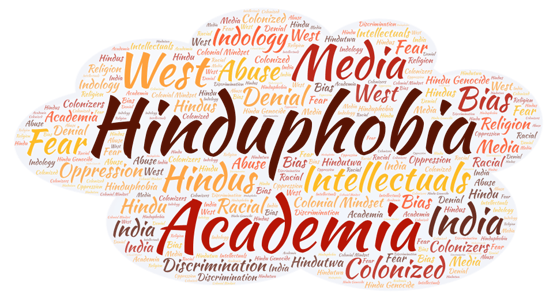 A webinar hosted by Hindu University of America to discuss Hinduphobia, as well as it's denial, in Academia, Media and society in general.
Hinduphobia

is the name that we may use to call out an intense aversion and/or a deep rooted fear of the

Hindu

people and Hinduism more generally.
Dr. Kundan Singh - a Core Doctoral Faculty at Hindu University of America, Dr. Ramesh Rao - Professor of Communication at Columbus State University, Columbus Georgia, and Dr. Aseem Shukla -

Associate Professor of Surgery at the Perelman School of Medicine at the University of Pennsylvania and a

board member of the

Hindu

American Foundation

talk with Mr. Kalyan Viswanathan, President of HUA about their personal experiences in dealing with the widely prevalent, but often brushed aside as imaginary, Hinduphobia in the Society in general, with a focus on Hinduphobia in Academia, Media and amongst Scholars.
In this Webinar we learn about the following:
1) Is

Hinduphobia

a

thing

?
3) How can we recognize it?
4) How does it impact us?
5) Can we do anything about it?
You can read more about Dr. Ramesh Rao's thoughts on Hinduphobia here.